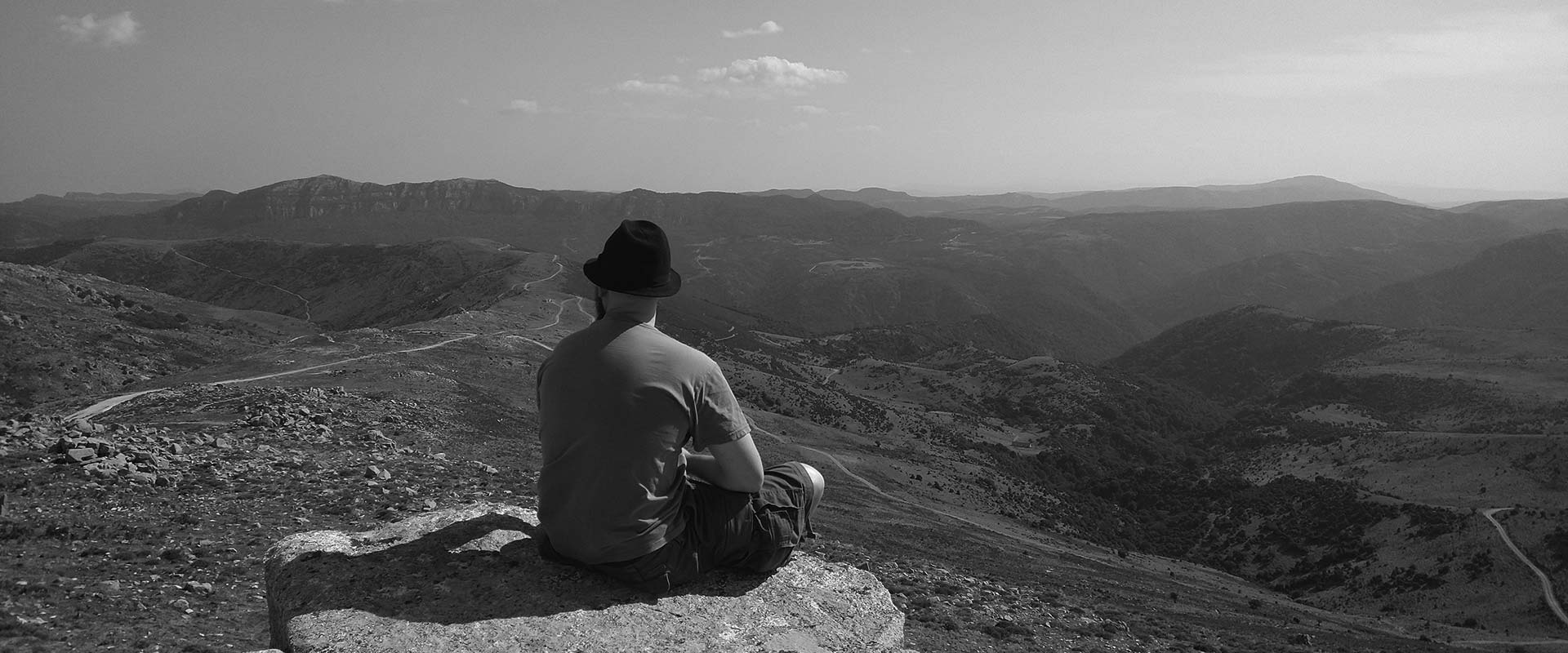 Hey! We've raised £1,103.00 of the £1,000.00 we are trying to raise for this campaign!
Walk 1,000 Miles 2021 Challenge
In aid of CALM and Help Musicians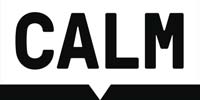 Registered charity No. 1110621 and SC044347



Registered charity No. 228089
The Walk 1,000 Miles 2021 Challenge is the very first fundraising challenge for Gone Walkabout and primarily for its founder Tim Hills. With UK lockdown's end in sight (but still a long way to go) this challenge will be able to run still under the current rules set out by the government and will gradually be able to grow once restrictions are lifted.
The challenge is for Tim to walk 1,000 miles starting on 28th February 2021 to be completed by the proposed end of lockdown, June 21st 2021, and once this challenge is finished we'll be able to set new challenges with more people involved (if lockdown rules allow). This will all be tracked and updates will be pushed out on social media and YouTube. The first target was set at £500.00. Thanks to everyone's donations so far we hit that in April. New target of £1,000, let's do this!!
The money donated will be split equally between CALM and Help Musicians.
You may request to donate to a specific charity on behalf of this fundraiser. Please Contact us to request this.
Jon Hills
Amy Clayton
Well done Tim - an impressive challenge to complete! x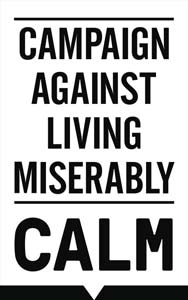 The Campaign Against Living Miserably (CALM) is leading a movement against suicide. Every week 125 people in the UK take their own lives. And 75% of all UK suicides are male.
Anyone can hit crisis point. CALM runs a free and confidential helpline and webchat – 7 hours a day, 7 days a week for anyone who needs to talk about life's problems. They support those bereaved by suicide, through the Support After Suicide Partnership (SASP).

For almost 100 years, Help Musicians has been providing help, support and opportunities to empower musicians at all stages of their lives.
They're passionate about creating a world where musicians thrive.
| | | | | | |
| --- | --- | --- | --- | --- | --- |
| Day Number | Days To Go | Date | Place | Miles Walked | Miles Left |
| 1 | 113 | 28/02/2021 | Harcombe | 4 | 996 |
| 2 | 112 | 01/03/2021 | Cleeve Hill | 5 | 991 |
| 3 | 111 | 02/03/2021 | Leckhampton Hill | 8 | 983 |
| 4 | 110 | 03/03/2021 | Gotherington | 11 | 972 |
| 5 | 109 | 04/03/2021 | Winchcombe to Cheltenham | 10 | 962 |
| 6 | 108 | 05/03/2021 | Fiddington, Stoke Orchard | 11 | 951 |
| 7 | 107 | 06/03/2021 | Nottingham Hill | 6 | 945 |
| 8 | 106 | 07/03/2021 | Withington | 10 | 935 |
| 9 | 105 | 08/03/2021 | Dowdeswell | 10 | 925 |
| 10 | 104 | 09/03/2021 | Tewkesbury | 13 | 912 |
| 11 | 103 | 10/03/2021 | Stanway | 11 | 901 |
| 12 | 102 | 11/03/2021 | Guiting Power | 10 | 891 |
| 13 | 101 | 12/03/2021 | Bourton-On-The-Water | 11 | 880 |
| 14 | 100 | 13/03/2021 | Southam, Racecourse | 7 | 873 |
| 15 | 99 | 14/03/2021 | Chedworth, Northleach | 14 | 859 |
| 16 | 98 | 15/03/2021 | Harcombe to Stroud | 12 | 847 |
| 17 | 97 | 16/03/2021 | Stroud to Harcombe | 10 | 837 |
| 18 | 96 | 17/03/2021 | Sherbourne | 10 | 827 |
| 19 | 95 | 18/03/2021 | Cowley Wood | 11 | 816 |
| 20 | 94 | 19/03/2021 | Rendcomb | 12 | 804 |
| 21 | 93 | 20/03/2021 | Winchcombe Cemetary | 4 | 800 |
| 22 | 92 | 21/03/2021 | Coopers Hill, Painswick Beacon | 16 | 784 |
| 23 | 91 | 22/03/2021 | Coombe Hill | 11 | 773 |
| 24 | 90 | 23/03/2021 | Ashton-Under-Hill | 11 | 762 |
| 25 | 89 | 24/03/2021 | Beckford, Dumbleton | 9 | 753 |
| 26 | 88 | 25/03/2021 | Sapperton | 11 | 742 |
| 27 | 87 | 26/03/2021 | Dover's Hill | 11 | 731 |
| 28 | 86 | 27/03/2021 | Gretton | 6 | 725 |
| 29 | 85 | 28/03/2021 | Upton-Upon-Severn | 16 | 709 |
| 30 | 84 | 29/03/2021 | Cheltenham Parks | 10 | 699 |
| 31 | 83 | 30/03/2021 | Forest Of Dean | 13 | 686 |
| 32 | 82 | 31/03/2021 | Shurdington | 13 | 673 |
| 33 | 81 | 01/04/2021 | Moor Wood, Cirencester Park | 14 | 659 |
| 34 | 80 | 02/04/2021 | Great Comberton | 11 | 648 |
| 35 | 79 | 03/04/2021 | Greet | 6 | 642 |
| 36 | 78 | 04/04/2021 | Ashleworth | 11 | 631 |
| 37 | 77 | 05/04/2021 | Syde, Birdlip | 12 | 619 |
| 38 | 76 | 06/04/2021 | Sevenhampton | 14 | 605 |
| 39 | 75 | 07/04/2021 | Broadway | 14 | 591 |
| 40 | 74 | 08/04/2021 | Hazelton | 14 | 577 |
| 41 | 73 | 09/04/2021 | Stow-On-The-Wold | 13 | 564 |
| 42 | 72 | 10/04/2021 | Toddington | 6 | 558 |
| 43 | 71 | 11/04/2021 | Bibury | 11 | 547 |
| 44 | 70 | 12/04/2021 | Gloucester Canal | 8 | 539 |
| 45 | 69 | 13/04/2021 | Bishops Cleeve to Cheltenham | 8 | 531 |
| 46 | 68 | 14/04/2021 | Foot Injury | 0 | 531 |
| 47 | 67 | 15/04/2021 | Foot Injury | 0 | 531 |
| 48 | 66 | 16/04/2021 | Foot Injury | 0 | 531 |
| 49 | 65 | 17/04/2021 | Foot Injury | 0 | 531 |
| 50 | 64 | 18/04/2021 | Foot Injury | 0 | 531 |
| 51 | 63 | 19/04/2021 | Foot Injury | 0 | 531 |
| 52 | 62 | 20/04/2021 | Foot Injury | 0 | 531 |
| 53 | 61 | 21/04/2021 | Foot Injury | 1 | 530 |
| 54 | 60 | 22/04/2021 | Bishops Cleeve | 5 | 525 |
| 55 | 59 | 23/04/2021 | Wickhamford | 11 | 514 |
| 56 | 58 | 24/04/2021 | Travel to Wales | 0 | 514 |
| 57 | 57 | 25/04/2021 | Betws Bledrws | 21 | 493 |
| 58 | 56 | 26/04/2021 | Abermeurig | 11 | 482 |
| 59 | 55 | 27/04/2021 | Lampeter | 8 | 474 |
| 60 | 54 | 28/04/2021 | Rest Day | 0 | 474 |
| 61 | 53 | 29/04/2021 | Llan Ddu Fawr | 12 | 462 |
| 62 | 52 | 30/04/2021 | Travel from Wales | 0 | 462 |
| 63 | 51 | 01/05/2021 | Sudely Castle | 6 | 456 |
| 64 | 50 | 02/05/2021 | Malverns | 17 | 439 |
| 65 | 49 | 03/05/2021 | Bank Holiday | 0 | 439 |
| 66 | 48 | 04/05/2021 | Tredington | 15 | 424 |
| 67 | 47 | 05/05/2021 | COVID-19 Vaccine Recovery | 0 | 424 |
| 68 | 46 | 06/05/2021 | Forthampton | 12 | 412 |
| 69 | 45 | 07/05/2021 | Castlemorton | 12 | 400 |
| 70 | 44 | 08/05/2021 | Bishops Cleeve | 5 | 395 |
| 71 | 43 | 09/05/2021 | Blockley | 15 | 380 |
| 72 | 42 | 10/05/2021 | Redmarley | 12 | 368 |
| 73 | 41 | 11/05/2021 | Ablington | 12 | 356 |
| 74 | 40 | 12/05/2021 | Ledbury | 14 | 342 |
| 75 | 39 | 13/05/2021 | Cheltenham(5), Miserden Park(7) | 12 | 330 |
| 76 | 38 | 14/05/2021 | Cheltenham | 9 | 321 |
| 77 | 37 | 15/05/2021 | Rest Day | 0 | 321 |
| 78 | 36 | 16/05/2021 | Bristol | 12 | 309 |
| 79 | 35 | 17/05/2021 | Walton Cardiff | 13 | 296 |
| 80 | 34 | 18/05/2021 | May Hill | 8 | 288 |
| 81 | 33 | 19/05/2021 | Long Marston | 10 | 278 |
| 82 | 32 | 20/05/2021 | Burford | 11 | 267 |
| 83 | 31 | 21/05/2021 | Snowshill | 5 | 262 |
| 84 | 30 | 22/05/2021 | Prestbury | 6 | 256 |
| 85 | 29 | 23/05/2021 | Rest Day | 0 | 256 |
| 86 | 28 | 24/05/2021 | Rest Day | 0 | 256 |
| 87 | 27 | 25/05/2021 | Eastnor | 11 | 245 |
| 88 | 26 | 26/05/2021 | Cotswold Water Park | 12 | 233 |
| 89 | 25 | 27/05/2021 | Frampton On Severn | 13 | 220 |
| 90 | 24 | 28/05/2021 | Evesham | 13 | 207 |
| 91 | 23 | 29/05/2021 | Tetbury | 18 | 189 |
| 92 | 22 | 30/05/2021 | Kemble | 10 | 179 |
| 93 | 21 | 31/05/2021 | Castle Combe | 18 | 161 |
| 94 | 20 | 01/06/2021 | Cirencester | 16 | 145 |
| 95 | 19 | 02/06/2021 | Stratford-upon-Avon | 11 | 134 |
| 96 | 18 | 03/06/2021 | Fladbury | 15 | 119 |
| 97 | 17 | 04/06/2021 | Croome Park | 10 | 109 |
| 98 | 16 | 05/06/2021 | Rest Day | 0 | 109 |
| 99 | 15 | 06/06/2021 | Rest Day | 0 | 109 |
| 100 | 14 | 07/06/2021 | Pershore | 11 | 98 |
| 101 | 13 | 08/06/2021 | Chipping Norton | 18 | 80 |
| 102 | 12 | 09/06/2021 | Worcester | 10 | 70 |
| 103 | 11 | 10/06/2021 | Much Marcle | 11 | 59 |
| 104 | 10 | 11/06/2021 | Uley | 15 | 44 |
| 105 | 9 | 12/06/2021 | Rest Day | 0 | 44 |
| 106 | 8 | 13/06/2021 | Meysey Hampton | 12 | 32 |
| 107 | 7 | 14/06/2021 | Maisemore | 17 | 15 |
| 108 | 6 | 15/06/2021 | Chipping Sodbury | 14 | 1 |
| 109 | 5 | 16/06/2021 | Bath | 8 | -7 |